On 7th January 2023, Chinmaya Vidyalaya Sr. Sec. School, Virugambakkam conducted an inter school Computer Science Project Expo which witnessed a participation from 54 schools from all over the city. Some of the categories exhibited in the Expo were AI projects, Game Development, Animated stories, Physical Computing & IOT, Utility App Development and Website Development.
Chettinad Vidyashram participated with commendable enthusiasm and emerged victorious in the following categories:
3rd place in 'Game Development' by the 6th and 7th graders.
2nd place in 'Game Development' by the 11th and 12th graders.
3rd prize in 'Physical Computing & IOT' by the 10th graders.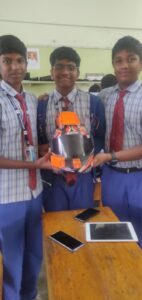 Kicking our way to glory……
The year 2023 kickstarted with Chettinad Vidyashram participating in series of football matches. The first was the Vaels International Football Tournament where CV secured the first place and the captain was bestowed with the Player of the Tournament Award.
Following this grand success, the team once again exhibited their strength on the field at Thiruvalluvar Vidyashram's TEMPZ LEAGUE GATHERING 2023, on 10th and 11th of February, winning an award of 1 lakh rupees. The school team is under the able guidance of coach Mr. Senthil Kumar.
37th Annual Day celebrations:
Kumararani Meena Muthiah Invitational Inter-school Basketball Tournament:
THE GREEN AMBASSADORS  – CONSERVE MY PLANET
Chettinad Vidyashram  joined hands  with Schneider Electric  India and Sharp NGO for the programme "CONSERVE MY PLANET".  Sessions were conducted for the 100 Green Ambassadors to get an insight of the programme. Various activities and competitions were conducted to imprint the significance of saving energy which triggered the young minds to work for the cause. The Inter -School Green Championship was held in The Pupil Saveetha School, Tiruverkadu on 9th February 2023. Adwita R K of 8-A bagged the Green Championship award. Her working model was based on wave energy and the judges were amazed by her flawless performance. The Energy Star Student award was won by Syed Arshad Ahmed B of 8-F and Shruthi J of 8H was recognised as the Best Green Artist. The winners were awarded with certificates and mementos.
Whiz Kid:
CV's Whiz kid Sai Shivank of grade 8 added another feather in his cap by participating and emerging triumphant in the Tornados Quiz conducted by FIITJEE. He was a part of a team of 4 which bagged the 1st prize in the event which had participants from all over Tamil Nadu.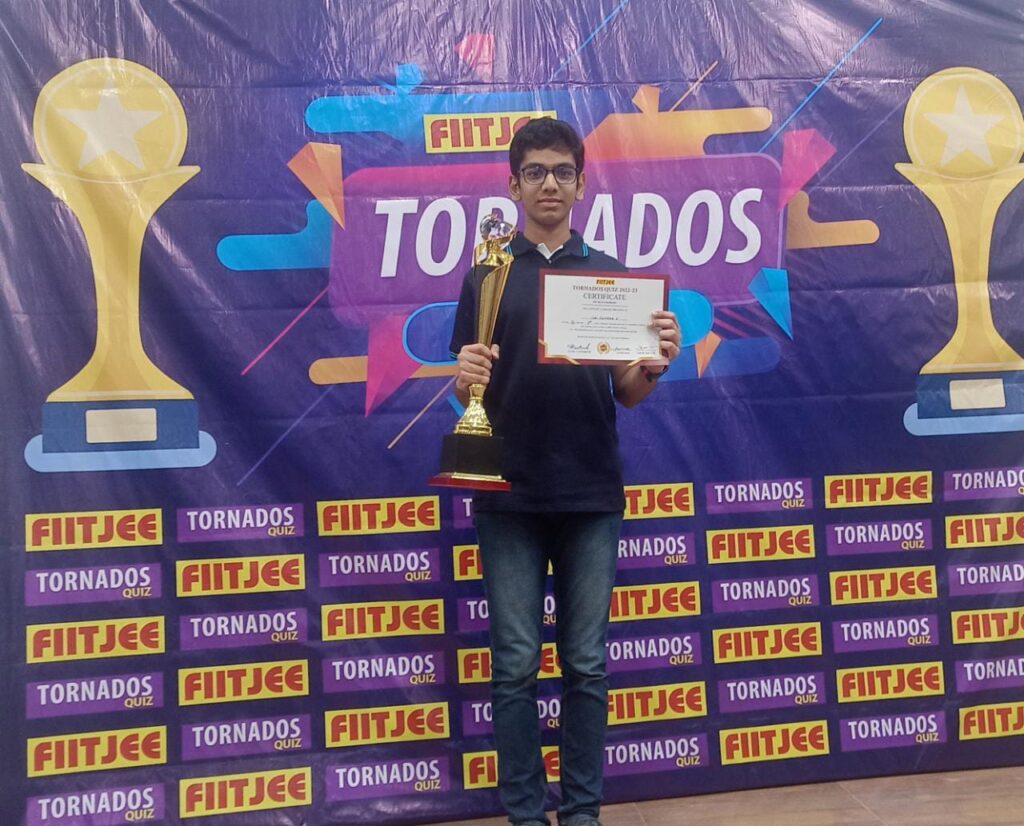 Cricket Hit
February and March witnessed Chettinad Vidyashram make sweeping victories in the field. Cv cricket team ably coached by Mr.Gunaselan, secured the Runners position in the inter school under 10 cricket tournament conducted by PSBB, KK Nagar on 20th of February.  CV was the winner of the Don Bosco's Fr. Gatti Memorial Cricket tournament for under 10, held from 3rd March to 6th of March.
'Enjoy the game and chase your dreams. Dreams do come true.' – Sachin Tendulkar.
Following the Master blaster's footsteps the CV cricket team is an ardent one that sets the field lit.