Little Miss and Master Earth India:
School of Success in partnership with Mrs Earth International,  organised Little Miss and Master Earth India (Fit India Edition) this year (add the dates). This event provided a platform for kids under the age of 17, to grab the title of Little Miss and Master Earth India. The winners of the competition won a chance to represent India in the world finals taking place in Las Vegas in the month of July. The event mainly focussed on fitness and beauty in all forms. This gave the kids a unique opportunity to showcase their talent and convey a social message on the significance of staying fit. 
Priyanka Sudhakaran of class 9-M, bagged the Runners up position in the 13–17 category. She gave an incredible performance through a soulful song and a powerful speech on empowerment and body shaming.
  She is eager and prepped to represent India in the finals and make her country and school proud.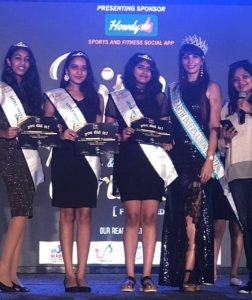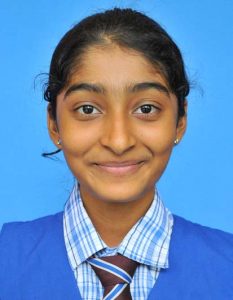 I was privileged to participate in the regional round of World Scholar's Cup 2019 held at MCC in Chennai on the 6th and 7th of April, 2019.  I participated as a mixed team. The World Scholar's cup evaluates the students in debating, writing and team work. The topics we were tested on are science, social studies, special area, literature, art and music and history. The rounds to assess these skills were debating, collaborative writing, scholar's challenge and scholar's bowl. I'm glad to state that I was awarded with the following medals :
1) Individual debating – Gold
2) Individual writing- Gold
3) School top scholar CV- Gold
4) Team scholar's bowl- Gold
5) Team collaborative writing- Silver
6) Team debate- Silver
7) Top 13th team to qualify- Silver
Our team was selected as the top 13th team to qualify to participate in the Global round going to be held at Manila, Philippines. During the year 2017, I participated in the junior category and was selected to go to Vietnam where I was adjudged one of the best scholars in writing and procured a gold medal. I'm extremely honored to have been a part of this esteemed competition, that served as a platform where everyone could discover their inner talents and have fun while gaining knowledge.
– Tharika Sai S Mohan
– 12 H
 "Brainobrain fest 2018"- The 35th National Level Abacus Competition Conducted by the Brainobrain felicitated Sheryn Miraline A  of V B with a gold medal and certificate for the third consecutive year. Her participation in the Guinness World Record and Asia Book of records is worth mentioning – A 40 min. long session to compute abilities in addition, subtraction and multiplication.
The event highlights the effort of the Indian kids to break the Guinness World Record and Asia Book of Record set by China.